Hudson, WI—Growing up in Wisconsin, we saw lots of Scamp trailers on the road (they are made by a family-owned company in northern Minnesota). As adults, we were drawn to them again because of their small size, light weight, reasonable prices, and let's face it—super cute rounded shape. We found the DesignEgg Scamp through RVTrader.com, a great site for camper classifieds. Turns out these little guys are hard to come by and it took us several tries to swoop in before someone else to buy ours. The one we found was a 2002 Scamp 16′ located in Blacksburg, VA, so we drove ten hours out there to pick it up from a super nice fellow (and soon-to-be DesignEgg backer) named Tim. The price of our new home: $9,000.
When we first purchased the Egg, we both agreed that we wanted to make it our own. So on a tight budget of $500, we set to work on the renovations. Our family graciously allowed us to park the trailer in the driveway for two weeks while we ripped out carpet, painted cabinet doors, built a new table, washed/de-oxidized/waxed the fiberglass, applied decals, made curtains, caulked, and re-packed all our belongings inside.
We documented the transformation and are happy to share it with any aspiring RV'ers or tiny house/small space dwellers out there.
Details:
New Flooring: $96
Vinyl "Barnwood" planks from Menards
Paint, Primer, Rollers etc: $36
Cabinet Pulls and Hinges: $112
Curtains: $46
3 yards of linen from JoAnn Fabrics, cut and sewn by Judy Wickstrom
Throw Pillows and Quilt: $56
On sale at Target
Various cleaning products: $38
Various adhesives, and tools: $22

New mirror and wood for side table: $42
Total cost of Scamp-Revamp: $448
---
 Before: Our Scamp and its Vintage Charm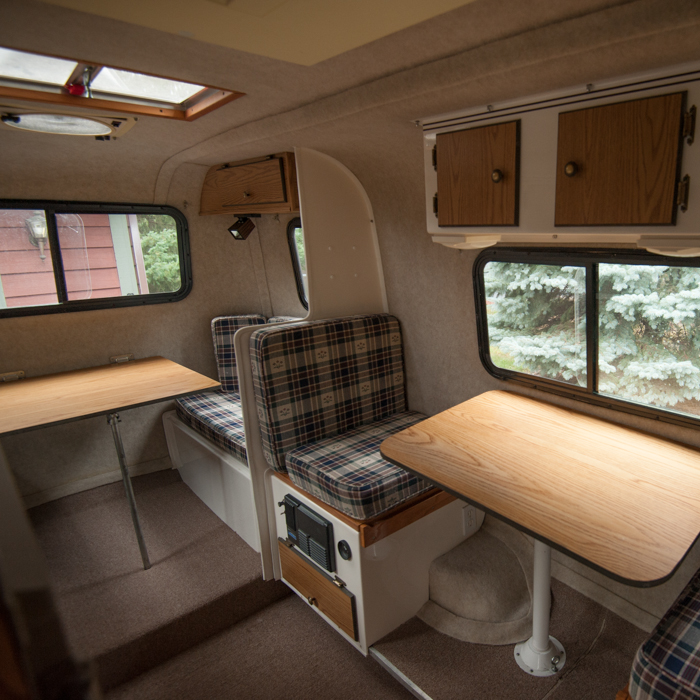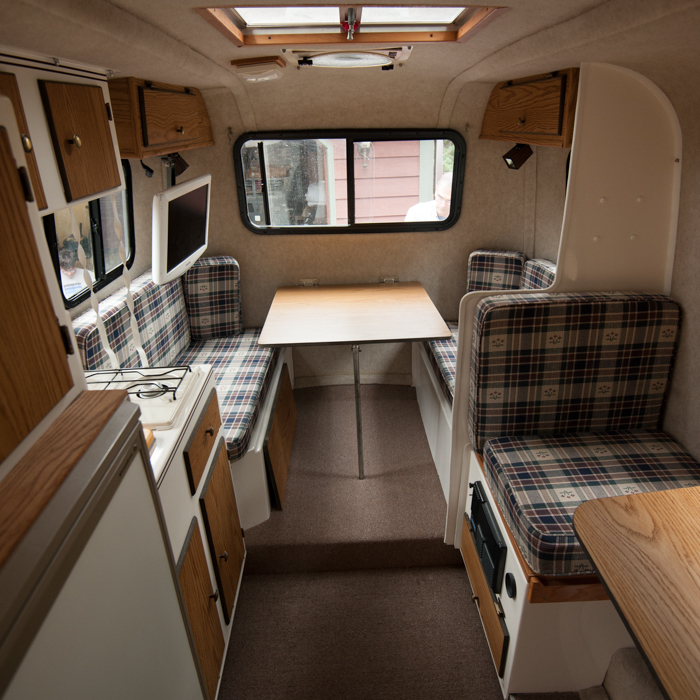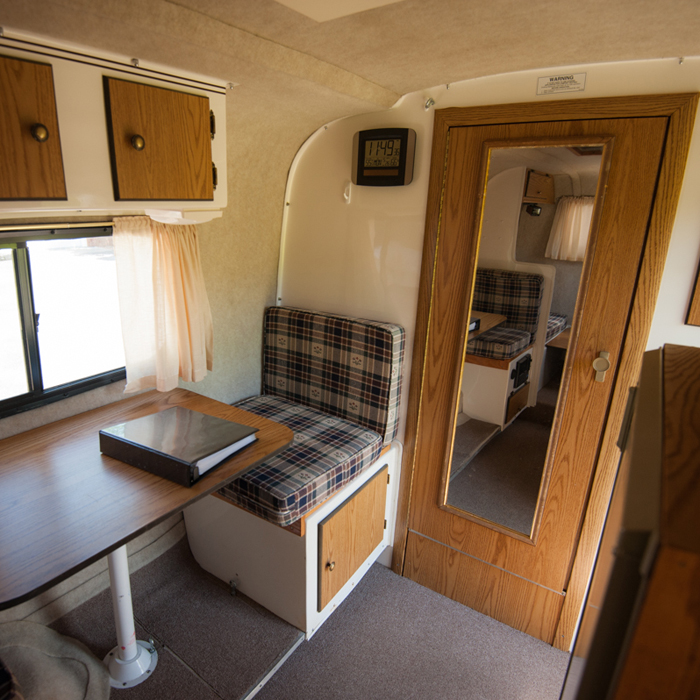 ---
 The Revamp: DIY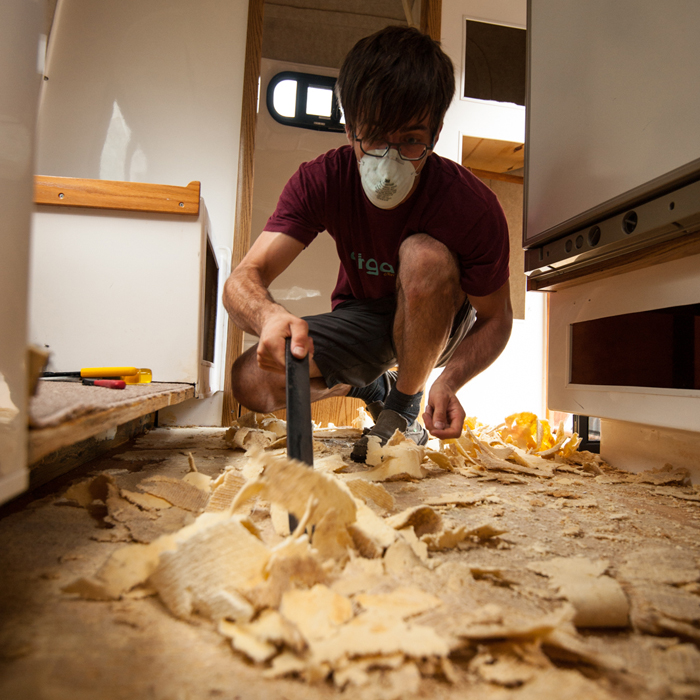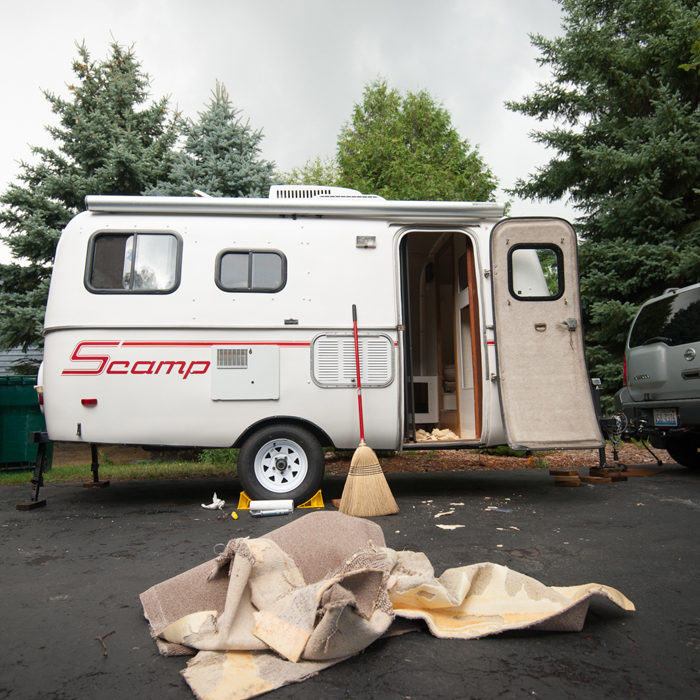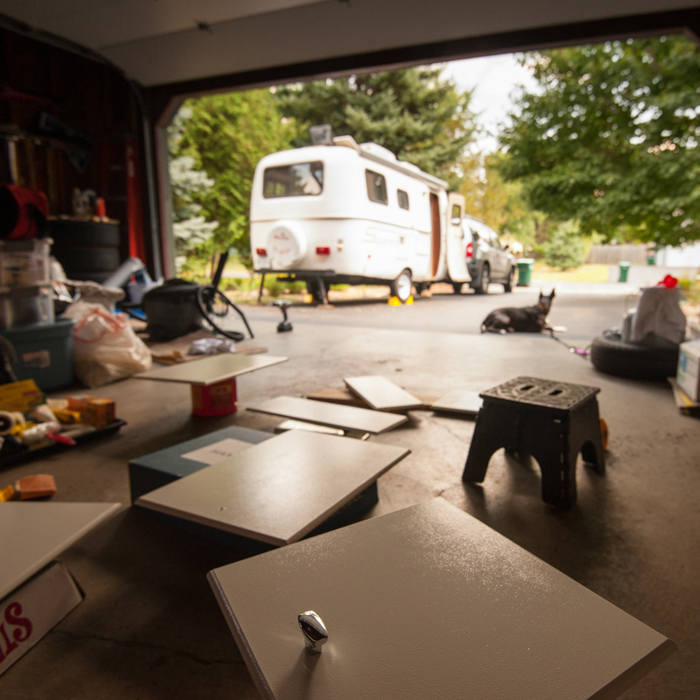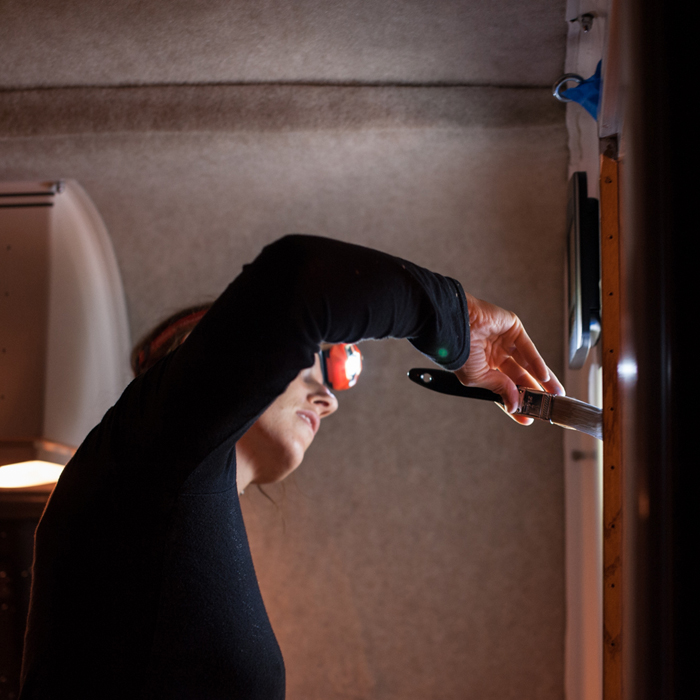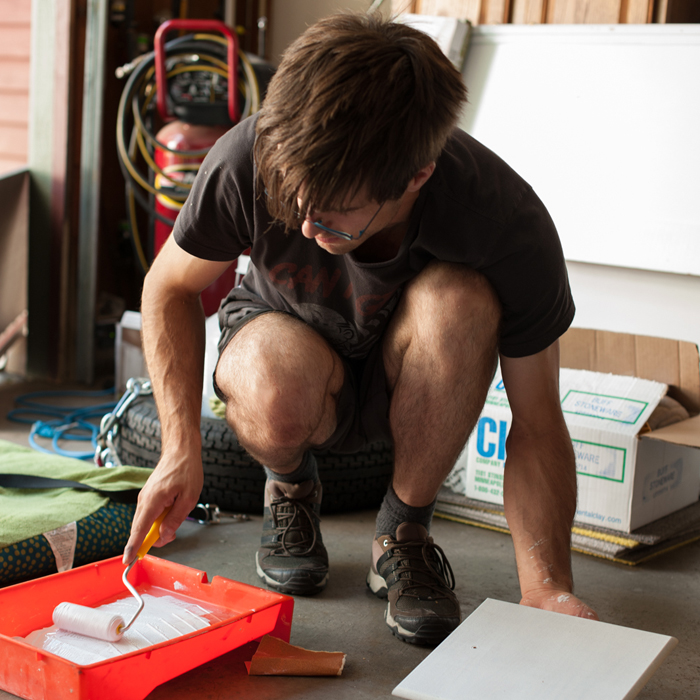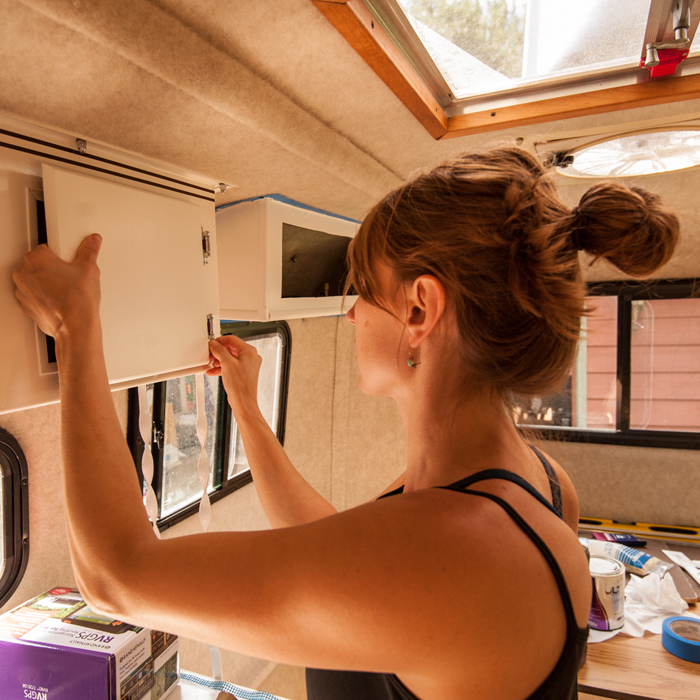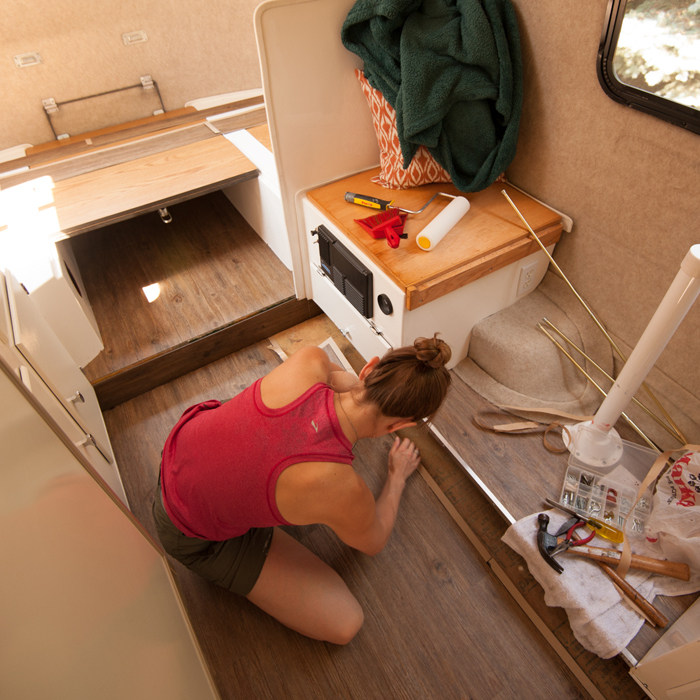 ---
After: Our Modern Mobile Design/Living Quarters