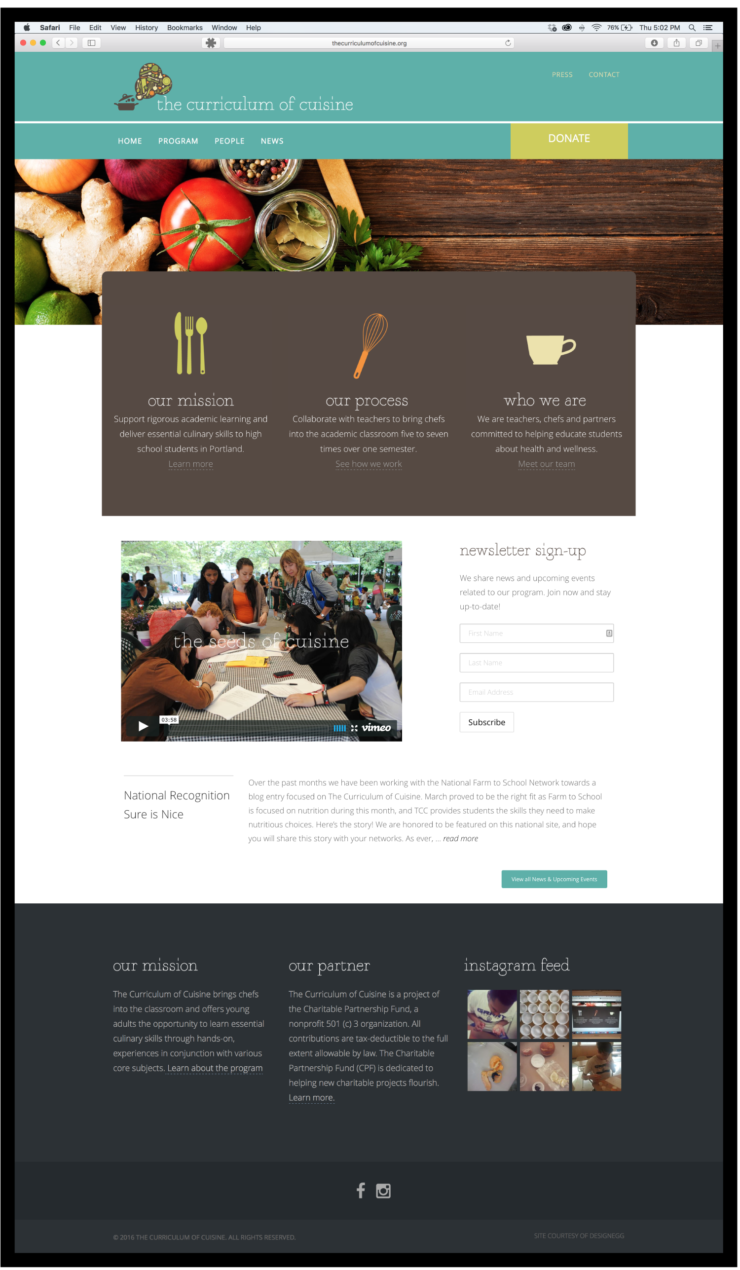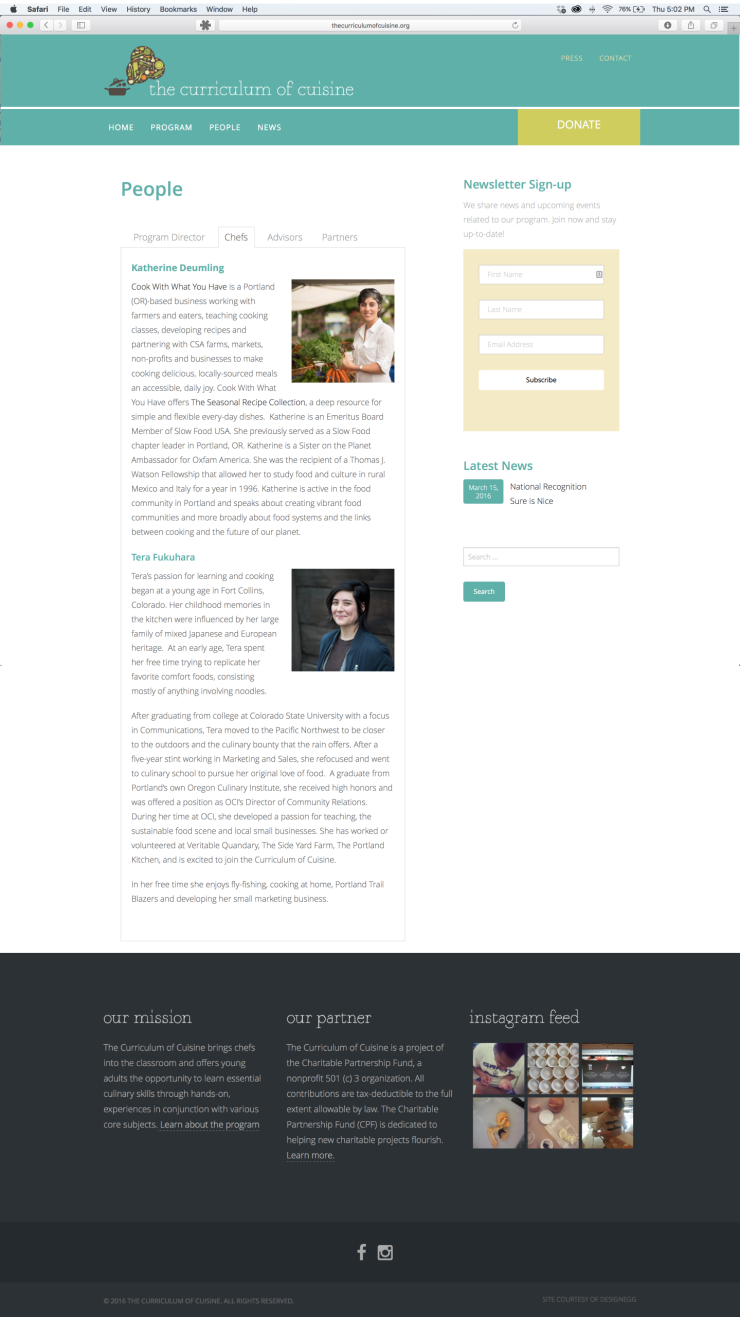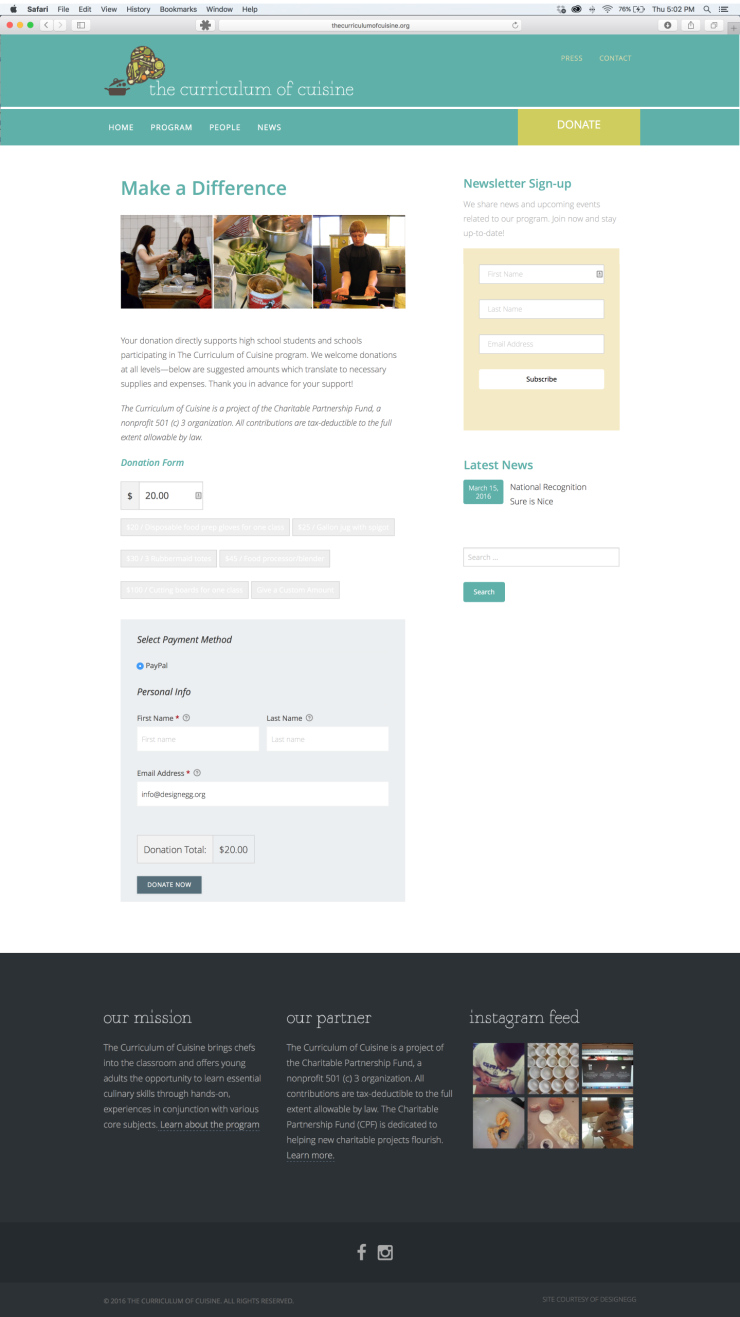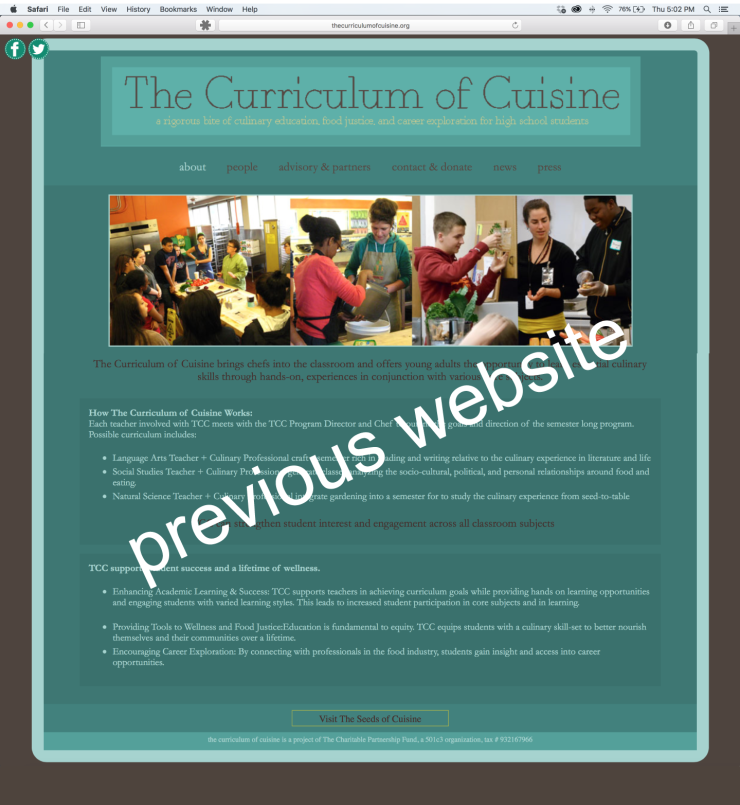 The Curriculum of Cuisine
Portland, OR—The Curriculum of Cuisine (TCC) offers young adults the opportunity to learn culinary skills in conjunction with core academic subjects. Working with high school teachers, TCC brings professional chefs into the classroom to lead hands-on cooking lessons that dovetail with language arts, social studies, health, and science curricula. Lesson plans may include things like reading and writing relative to the culinary experience or analyzing the socio-cultural and political relationships around food and eating. TCC's programs strengthen student interest and engagement across all subjects and encourage a lifetime of wellness.
Learn more at thecurriculumofcuisine.org.
---

Creative Service Award Details:
The Cause: Health and Wellness; Education
The Project: Develop a new WordPress website that can host information about TCC's programs and be easily edited/updated by staff.
The Award: $3,000 in website design services