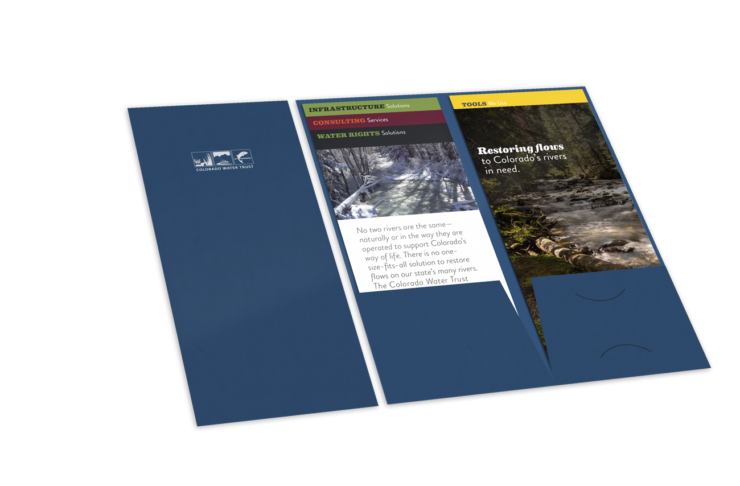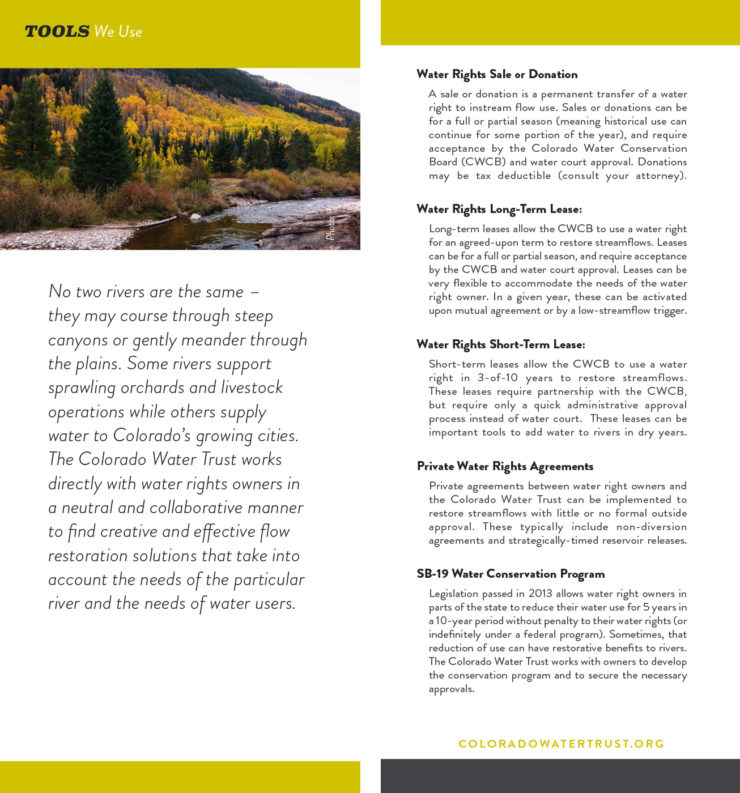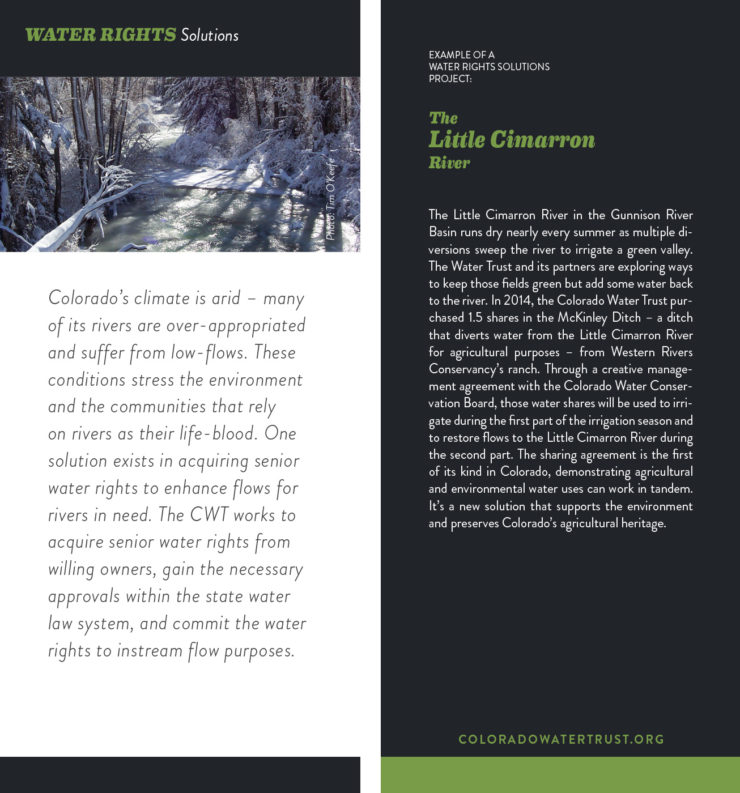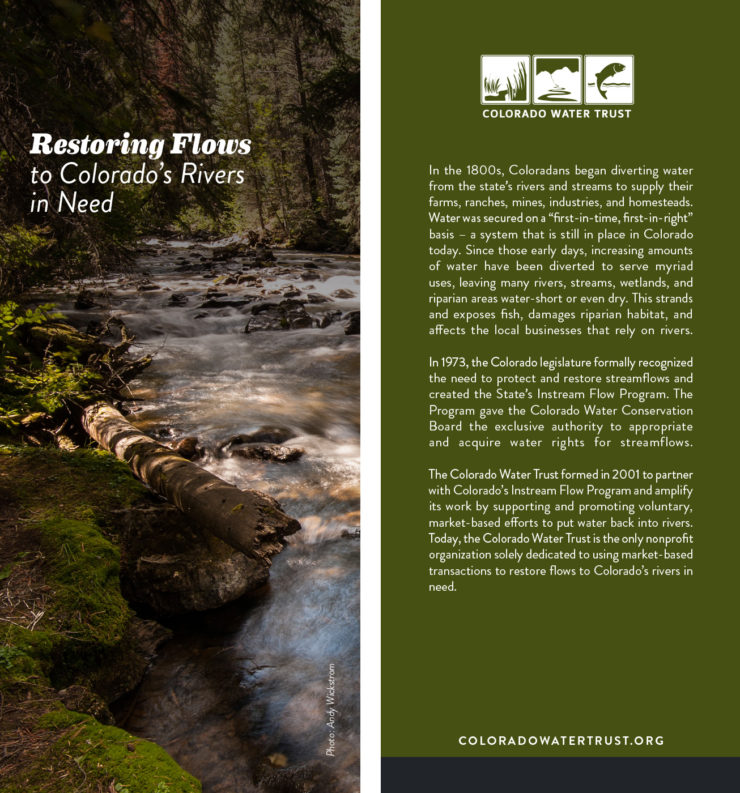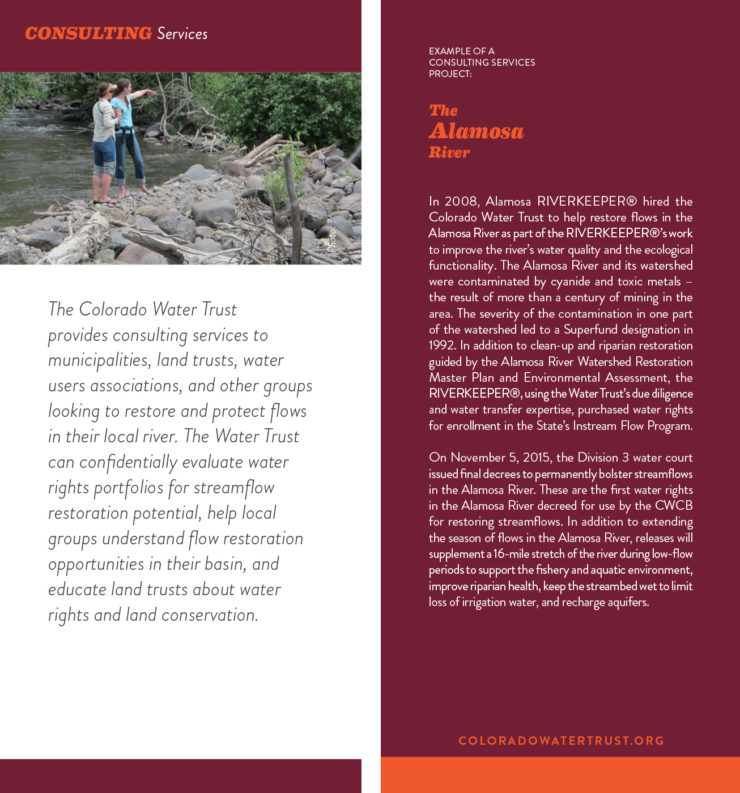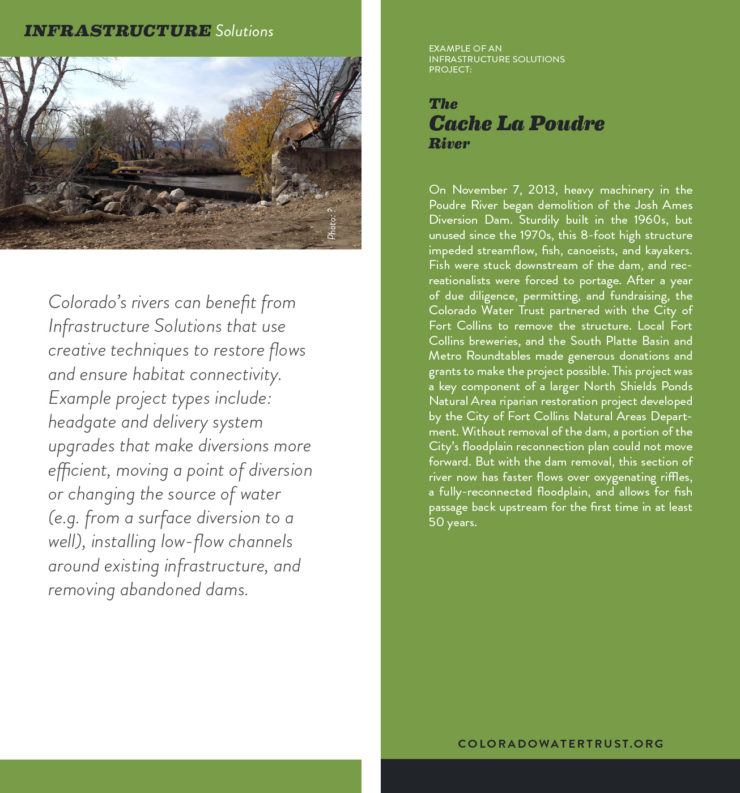 Colorado Water Trust
Denver, CO—The Colorado Water Trust (CWT) works to restore and protect streamflows on Colorado's rivers and streams. Increased demand for water, changes in precipitation and seasonal variation can create rivers that barely flow or have gone completely dry—stranding fish, damaging riparian habitat, and affecting the local economies that rely on rivers. CWT works with partners throughout the state to design and implement Water Rights Solutions and Infrastructure Solutions. They are restoring critical habitat for fish and other wildlife, creating improved economic opportunities, and bringing back to Colorado's landscape the beauty of a flowing river.
Learn more at coloradowatertrust.org.
---

Creative Service Award Details:
The Cause: Conservation; Environment
The Project: Create an effective and professional printed piece (brochure/booklet/folder) that can be distributed to potential partners to illustrate the organization's collaborative nature and credibility and open up more opportunities to rescue dry rivers
The Award: $2,500 in graphic design services