Lawrence, KS—Last Thursday, we had the honor of speaking to about 200 design students at the University of Kansas. DesignEgg was one of seven projects/artists invited each semester to share their work as part of the Hallmark Symposium Series.
About the Series
The Hallmark Symposium Series was established in 1984 through the generosity of the Hallmark Corporate Foundation with the goal and intention of enriching the education of students at the University of Kansas and in support of those in particular in the Department of Design through exposure to designers, artists and educators from the United States and abroad. During these nearly 30 years of collaboration, approximately 10,000 students have been exposed to these rich and various array of practitioners.
We drove about 11 hours from Kentucky (with a brief stop in Columbia, MO) before arriving in Lawrence, Kansas, a great college town and a liberal stronghold in a largely conservative state. On the afternoon we arrived, we checked into the hotel and spent most of the day going over our notes and refining our presentation, which would last about 45 minutes. It included 14 pages of text and 100 slides! I guess we had a lot to say about DesignEgg:)
On Thursday, the day of the lecture, we were picked up by Jeremy Shellhorn, the professor who had invited us to speak. Jeremy is an excellent designer, respected teacher, and all-around great guy. He gave us a tour of the design department and then invited us to spend some time with his students and offer feedback on their projects. It was fun to see what the students were up to and the working methodologies being taught at KU. We were impressed!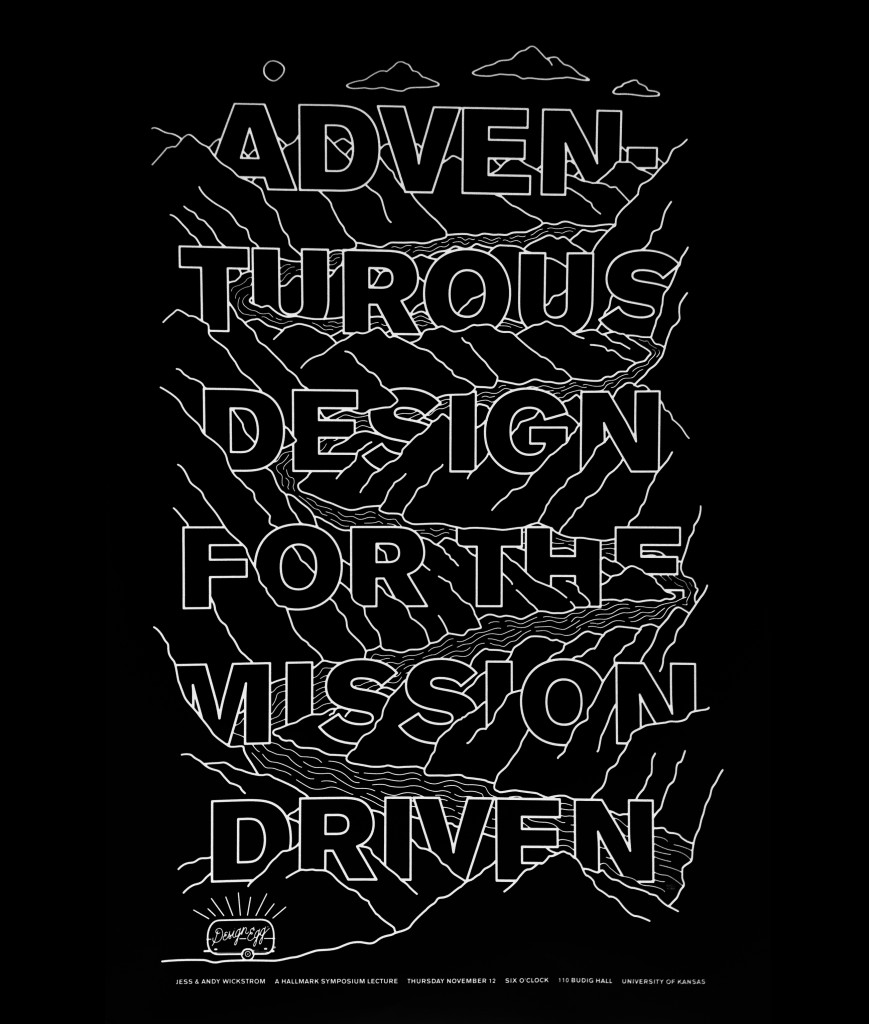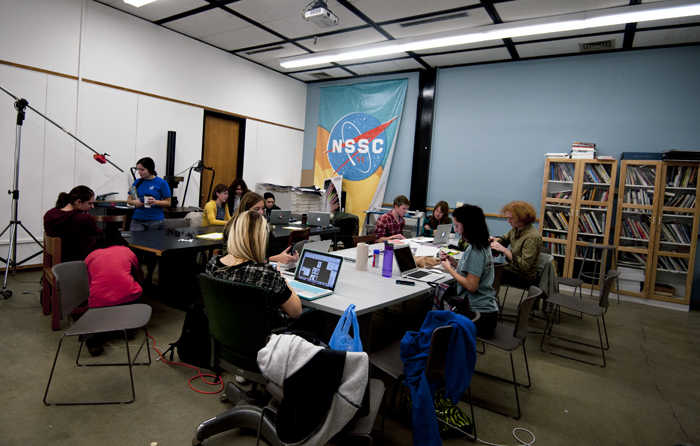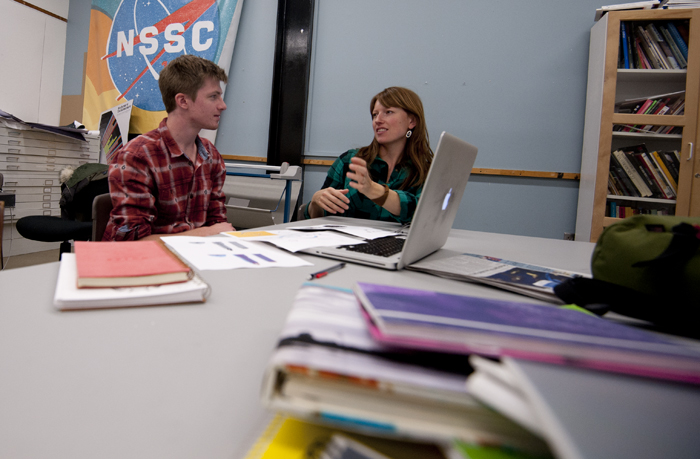 After a little break at the hotel before the talk, we headed back up to campus and got set up for the main event. We were a little intimidated when we walked into the lecture hall and saw a huge room with amphitheater-style seating for 300 and a three-screen projector. Once we got the tech in place, we couldn't wait to get started.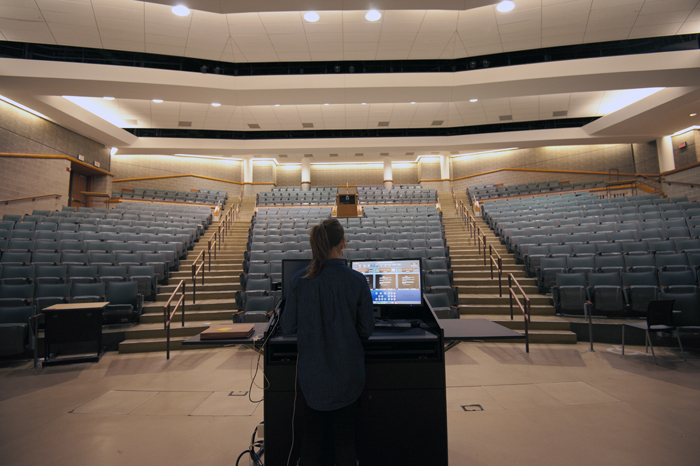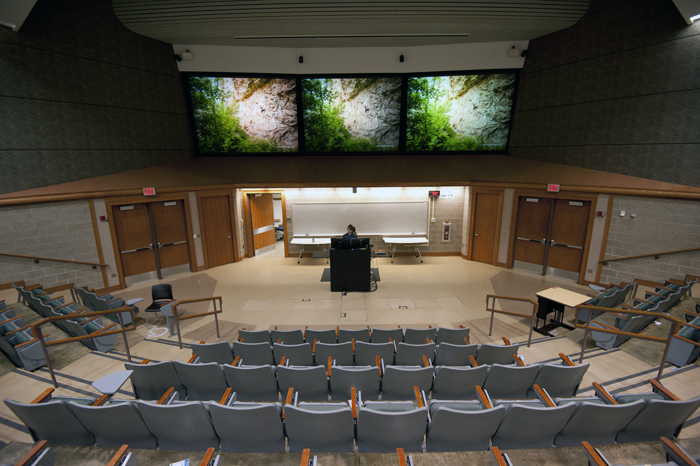 The next half hour creeped by as we nervously waited for students to fill the room. Finally, 6pm came and Jeremy introduced us. The lights were dimmed and we were off…
The theme of the lecture was happiness—how to seek out meaningful work but pursue it in a way that also improves your quality of life. We showed a couple short videos, talked about how we came up with the idea for DesignEgg and how we've been living and working on the road for the past year. We also showed pics of some trip highlights and work samples. We got great questions afterward, everything from Where do you park? to Is it difficult to work together as a husband and wife team? Students also wanted to know what kind of equipment we use, how much life on the road costs, and how long we'd be doing it.  The Q&A and time afterward when students came up to talk to us was one of our favorite parts of the night.
Here's a few slides from the talk: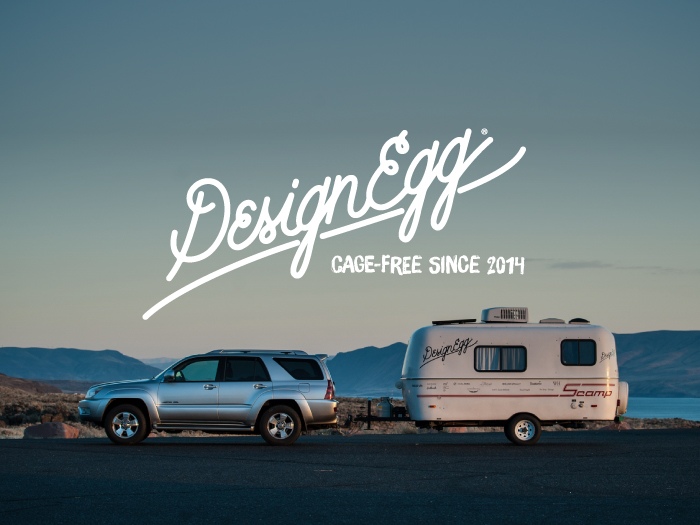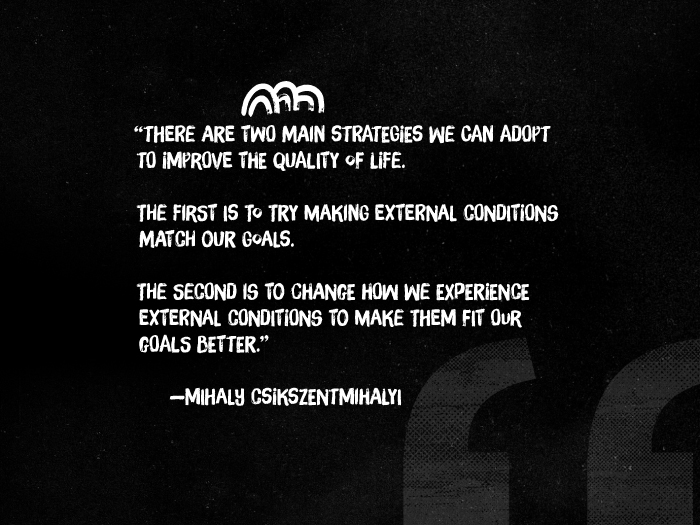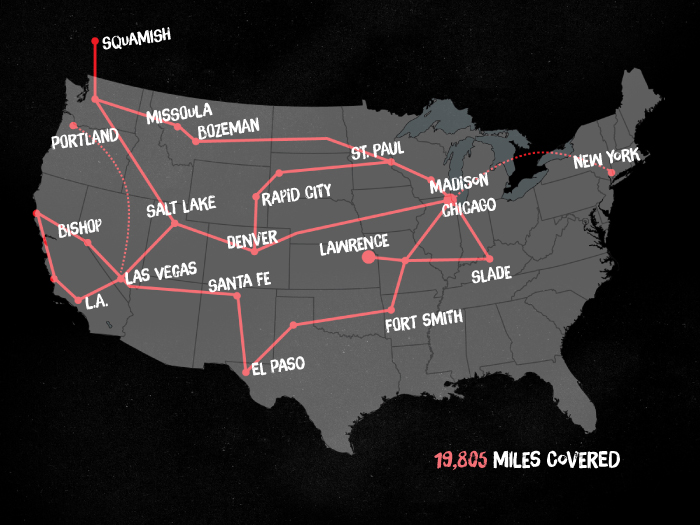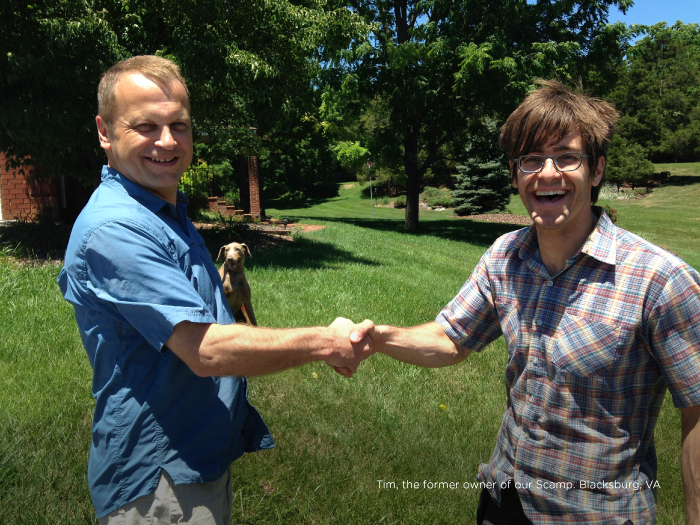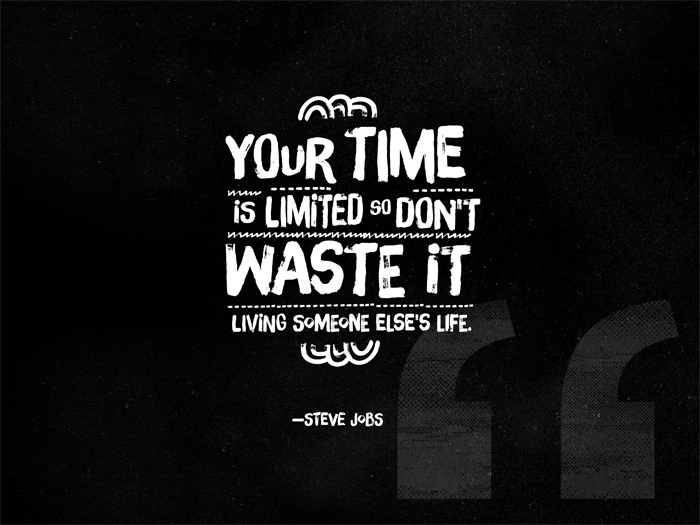 All in all, it was a great experience for us and we hope that the students got something out of it, too—it seemed like we touched at least a few, based on interactions and feedback afterwards. We slept well that night after a great dinner with Jeremy and Andrea Herstowski, the Chair of the Design Department, at a local farm-to-table restaurant called Merchants Pub & Plate.
The next day we spent about 12 hours in the car on the way back to the Red River Gorge, where we had left the trailer. We rolled in around 11pm, unlocked the door, dropped our bags and hit the pillow. We were exhausted and happy to be back home again after fulfilling one of the most rewarding and challenging commitments of the DesignEgg project, thus far. I gave Pickle a squeeze and thought, we did it… in the seconds before falling asleep.